 With Over 50 Years Of Expertise, Benefit From Paving Excellence For Superior Results.
Add Curb Appeal With A New Asphalt Driveway From Your Local Paving Experts.
Receive our latest articles in your inbox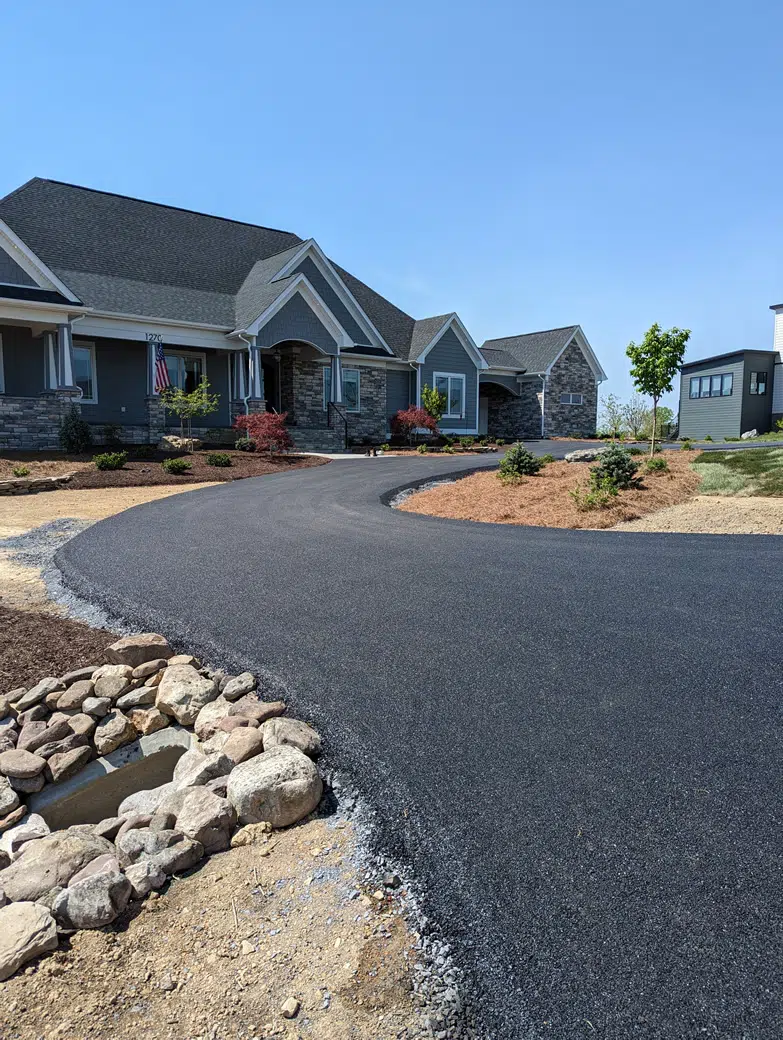 Welcome
We're glad that you're here
Welcome to Edwards Paving Contractor! We're your trusted local experts for all your driveway paving needs in Harrisonburg, Virginia, and the surrounding areas. Our experienced team of skilled professionals is committed to providing you with the best quality workmanship and exceptional customer service. With three generations of Asphalt experts, this family-run operation is a name you can trust.
At Edwards Paving Contractor, we offer a wide range of services, including driveway installation, repair, and maintenance. While we specialize in residential, our team can handle any job, big or small. Our driveways have very clean exterior lines and the finished result is very smooth and free of compaction marks. We use only the best quality materials to ensure your driveway is built to last. We understand that the structural aspect of the excavation, basework, and water flow is essential to a long withstanding driveway.
A professionally paved driveway adds curb appeal to your home or business and provides a safe and functional surface for vehicles and foot traffic. That's why we take pride in providing top-notch services that exceed our customers' expectations.
So whether you need a new driveway installed or an existing one repaired, Edwards Paving Contractor is the company to call. Contact us today to schedule a consultation and learn more about our services. We look forward to working with you!
Featured Articles
From Start to Finish: A Step-by-Step Guide to Asphalt Paving Asphalt paving is the process of laying down asphalt, a …
A Step-by-Step Guide to Cleaning up After a Pavement Installation Cleaning up after laying a paved driveway is an important …
Tips for keeping paved surfaces in good condition Proper maintenance is crucial to ensure the longevity and visual appeal of …